Title: Siege and Storm
Author: Leigh Bardugo
Published: June 4th 2013 by Henry Holt and Co
Series: The Grisha #2
read in: June 2015

young adult • fantasy • romance
---
"Weakness is a guise. Wear it when they need to know you're human, but never when you feel it."
W

ARNING!! MAY CONTAIN SPOILERS FOR SHADOW AND BONE (BOOK #1)
Darkness never dies.

Hunted across the True Sea, haunted by the lives she took on the Fold, Alina must try to make a life with Mal in an unfamiliar land. She finds starting new is not easy while keeping her identity as the Sun Summoner a secret. She can't outrun her past or her destiny for long.

The Darkling has emerged from the Shadow Fold with a terrifying new power and a dangerous plan that will test the very boundaries of the natural world. With the help of a notorious privateer, Alina returns to the country she abandoned, determined to fight the forces gathering against Ravka. But as her power grows, Alina slips deeper into the Darkling's game of forbidden magic, and farther away from Mal. Somehow, she will have to choose between her country, her power, and the love she always thought would guide her–or risk losing everything to the oncoming storm.
---
If you have been following my review of the series, you will know that The Darkling was a single thread that made me keep reading the series. Unfortunately, he did not have a huge appearance in this book. With that being said, let's continue the review.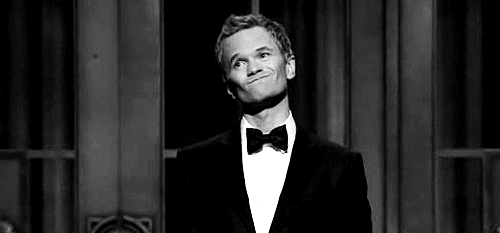 The plot was really promising, but really moved in a verrrry slow pace. I was excited for about a few first chapters when The Darkling was in the scene, but after that the story just got boring and boring and boring. I was wondering the entire time, "where the hell is the action?" Shouldn't Alina be training her Grisha power and combat skill? What the hell, the other Grisha who have been living their entire life with their power was supposed to train and the Sun Summoner who just found out about her power and going to handle The Darkling herself didn't need that? And just assume that she was "gifted" enough that she didn't need training, wouldn't she be adapting more when she have that two amplifiers on hand. Or at least curious to know her limit with it?
The ox feels the yoke, but does the bird feel the weight of its wings?
Alina was also very ridiculous in this book. She was having a vision of The Darkling most of the time and she was afraid that Mal would think her mad when she told him that. Wait. What? The world was mad enough having a dark creature that never existed before controlled by The Darkling and having a vision like that wasn't a big deal compared to what was happening right then.
Alina was supposed to start getting drown into the darkness more and more in this book. Did it happen? I'm not sure. I didn't really feel the darkness here, all I know is she became more bitchy. Yes bitchy! Zoya was one of the Grisha that mature enough to think about the future of Grisha and supported her despite what had happened between them in the first book. And all Alina kept doing was being jealous.
"I speak for the Etherealki," said Zoya. "And we will follow the Sun Summoner."
I hated even sitting in the same room with her. She looked like a Saint. Delicate bones, glossy hair, perfect skin. All she needed was a halo.
The characters had became more boring in this book. I didn't even care the slightest bit about Alina, let alone Mal and Nikolai. Mal was having a serious problem here. The world was about to be eaten by darkness and all he think about was why Alina changed so much and distracted most of the time. Well, What did you expect? She was a Sun Summoner after all. For a man that know what it costed when deserting a job, I found his character really whiny and childish by adding more burden to Alina.
"No, Alina. You came here for Ravka. For the firebird. To lead the Second Army .. I came here for you."
And what was Nikolai doing in this book? I didn't feel connected with him at all.
Overall, I had so many expectation that this would be better than the first installment of the series, but I didn't really enjoy this as much as I wanted. So, after all of my time spent reading the first two, I'm pretty sure I'm not gonna continue to the third installment. Glad enough that I finished this one. I guess it's a goodbye to the series then.
---