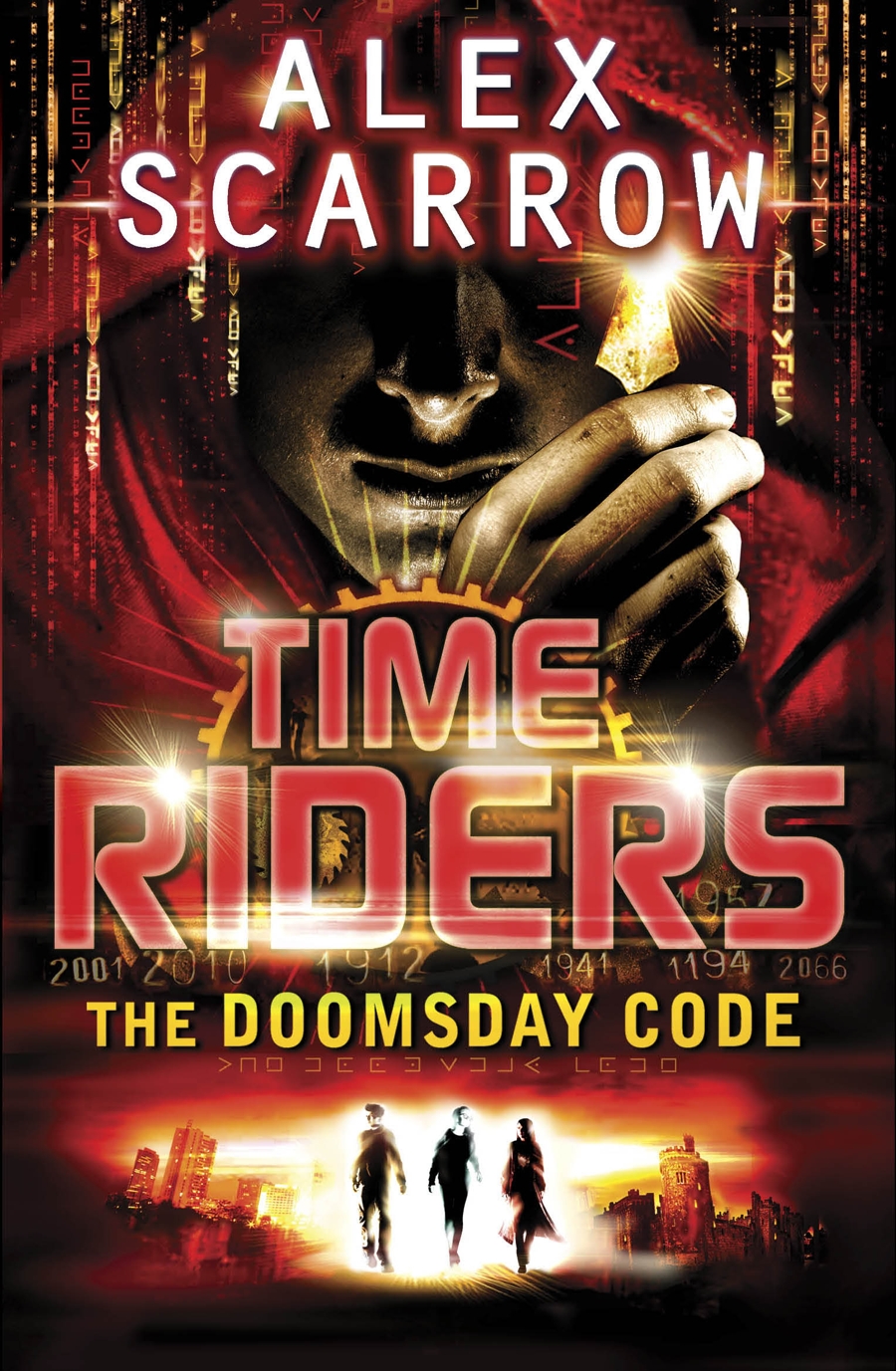 Title: Doomsday Code
Author: Alex Scarrow
Published: February 1st 2011 by Puffin
Series: TimeRiders #3
read in: August, 2014
young adult • science fiction
---
"Pandora is the word. The word leads to truth. Fellow traveler, time to come and find it."

Liam O'Connor should have died at sea in 1912.
Maddy Carter should have died on a plane in 2010.
Sal Vikram should have died in a fire in 2026.

But all three have been given a second chance—to work for an agency that no one knows exists. Its purpose: to prevent time travel destroying history…

In 1993 British computer hacker Adam Lewis finds his name in a coded manuscript that is almost one thousand years old. How did Adam's name get in there… and why?

Confronted by Adam in 2001, the TimeRiders travel back to Sherwood Forest in 1193 to discover the origins of the ancient message. But when a strange hooded man appears interested in the same thing, they begin to wonder what terrible threat this cryptic link from the past holds for the future.
---
Oh my God, this series is getting better and better. Robin hood? Richard The Lionheart? I'm fully booked, guys. I love this third installment so much.  Everything in this book was so brilliant and clever. I bet Scarrow did an amazingly full research writing this one. Every little piece of the history was connected in someway to the twisted version of Scarrow's writing.
The characters were getting better and more experienced in this third installment. I loved how Liam ended up as the Sherif Nottingham. It was kind of funny to see how he could get out from his role that starting to affect the history. That new character, Adam Lewis, was also really refreshing that I really hope he didin't die and could join the other agent. And did you know that Robin Hood is actually a cyborg from the future? Yeah, you wouln't know that because you would only find that in this printed version of Scarrow's imagination. Wow! That was so cool.
Now, I'm going to travel back in time more with this series!
---