Title: Evertrue
Author: Brodi Ashton
Published: January 21st 2014 by Balzer + Bray
read in: January, 2017
Series: Everneath #3
young adult • paranormal • mythology/legend • romance
---
"Immortality is time. It's not something you live for. That's like saying you live for living longer. Don't you see the fault in that thinking? You just told me when you live for"

Now that Nikki has rescued Jack, all she wants is to be with him and graduate high school. But Cole tricked Nikki into feeding off him, and she's begun the process of turning into an Everliving herself… which means she must feed on a Forfeit soon — or die.

Terrified for her survival, Nikki and Jack begin a desperate attempt to reverse the process using any means possible. Even Cole, who they expected to fight them at every turn, has become an unlikely ally — but how long can it last? Nikki needs to feed on Cole to survive, Cole needs Nikki to gain the throne in the Everneath, Jack needs Nikki because she is everything to him — and together, they must travel back to the Underworld to undo Nikki's fate and make her mortal once more. But Cole isn't the only one with plans for Nikki: the Queen has not forgotten Nikki's treachery, and she wants her destroyed for good. Will Nikki be forced to spend eternity in the Underworld, or does she have what it takes to bring down the Everneath once and for all?
---
The hardest part of having such strong start in a series are how to end it. I finish the entire series of Everneath in a single day. All three of the books. I was so eager to know how it will all came to an end because the first two books took a grip on me that I couldn't sit back and stop. Like I said in my previous review, Everbound had taken a very amazing spin to the story which lead me to wander all the possibilities of how the story was going to continue. Now that I finish the last book, I had to say it failed to keep its predecessor proud.
I know since I read the first two books, romance was taking most of the series that eventually subsided more and more in the end of the second book that it felt in tune with everything that was going on. The action and the romance was in perfect balance throughout the first two. Sometimes where there lacked action, a very subtile romance filled in smoothly. Everything was so in sync, until reality snapped in Evertrue. Where did all the thrill and action fly? I just lost interest with all the sappiness and overwhelming emotions revolve aroound the book.
I hated what the characters had become in this book. It came to the point where I didn't care whom does Nikki will end up her relationship with or who's going to die in the next few pages. What happened with Nikki? The betrayal in the second book should have done something to her. It should have shaken her, and that if I were her, I certainly wouldn't threw my ass in front of the very person that betrayed me willingly. Damn! I really thought she would going to chose starving to death than fall in a VERY OBVIOUS sly plot again. She had been against being immortal since the beginning. She would have preferred death than turning into one. But when it happened—under the fucked up betrayal—to her, the anger she had didn't bore through me at all.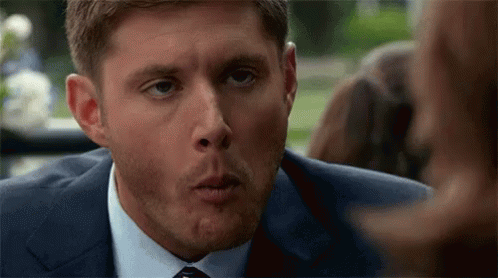 What else? I found that Amnesia in the middle of a story is a cheating getaway to compensate the lack of idea of how to build a character or to show another aspect of the character. I resent the idea of having amnesia to take over and start from scratch. There were so many option out there. Why it had to be amnesia to make Cole's tender side appear, I couldn't fathom. Yeah, probably the drama.
The end of the book was predictable. It was the best way of how it should end. Lacking the wow factor in the last few pages somehow making me thinking, "What was the point of this book anyway?" Merely to exist without any reading satisfaction and such shameful installment compared to its predecessor.
---